Welcome to Kyle Tree Trimming
Kyle Tree Trimming is the best tree service company in Kyle, TX. A tree is a wonderful thing, and at Kyle Tree Trimming, we are all about trees. We offer tree trimming, tree removal Kyle TX, stump removal Kyle TX, palm tree trimming Kyle, land clearing Kyle, TX and much more!
Trees are pretty to look at, they add a natural element to our land and, of course, they deliver us with precious oxygen. They are things which deserve to be cared for, through attention and maintenance. Giving them regular care means that you can guarantee their healthy growth for a long time. So, if you are someone who has trees on their property in Kyle, TX and would like to enjoy them for many years to come, you should call Kyle Tree Trimming, your local tree care specialists.
If you are living in Kyle, TX, Buda, TX, or the Austin area, there is one company for all your tree trimming needs. Kyle Tree Trimming is the number one source for tree care services in Kyle and the surrounding areas. We are a dedicated and highly motivated team of tree specialists, providing our clients with various services in the field. For many years we have been serving local Kyle, TX residents with the superior level of work that we provide. It is a testament to the skill and dedication of our team and the reason why we are the local favorite. Additionally, we happily serve Buda, TX, Austin, TX, San Marcos, TX, and New Braunfels, TX.
Services
Our list of tree care services is broad, and we aim to serve Kyle, TX and the surrounding areas. We can be of assistance with any sized task. From tree pruning and tree trimming, to palm tree trimming, trimming hedges, tree removal, stump removal and land clearing, we do it all! No job is too big or too small. We are here to help you maintain your property and take care of your trees. We have a reputation for being trustworthy and we value our customers. You will be satisfied with our services and your trees will be happy that you called Kyle Tree Trimming.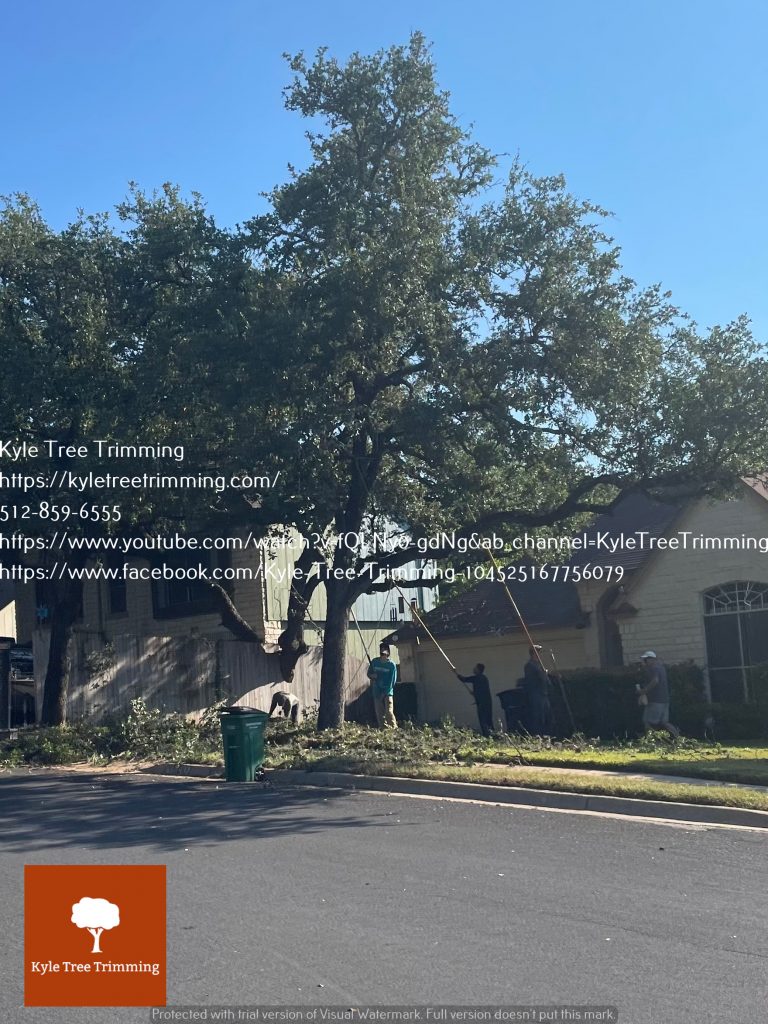 Trees are free to grow and expand as they please. They never really slow down, spreading out with new branches and leaves, each spring. But sometimes this can get too much and actually be a hindrance to the plant or your property. An overgrown tree will absorb all sunlight and block anything below, as well as taking up tremendous space on your land. This needs to be controlled and, for that, you need to keep your trees trimmed. Additionally, Kyle Tree Trimming offers palm tree trimming Kyle, TX. At Kyle Tree Trimming our experts can help you with all types of trees.
Sometimes trees need to be removed. Perhaps they are becoming too overgrown and taking up too much space, or maybe, they are threatening to damage your home. Whatever the case, if you need a tree removed in Kyle, TX, you need to ensure that it is done properly. You need a tailored service, depending on the size and age of the tree, as well as the logistics of working on your property. We are the most trusted team to help with this service, always applying the appropriate process for the specifics of your tree.
"When I moved into my new home, I knew the previous owners left a tree stump in the backyard. I wanted to get it removed right away, so I called Kyle Tree Trimming. They ground down the stump really quickly, leaving behind no trace of anything at all. Really great standard of work, highly recommend these guys." – Bill T
Like any other plant, you need to be caring for your trees. Especially, if they are young they need regular attention, to ensure their strong and healthy growth. At Kyle Tree Trimming, we provide a variety of tree care services so you can rest assured that your trees and plants are in good hands. We will evaluate and discuss with you the health of your trees and provide any needed maintenance to keep your trees and plants healthy and beautiful.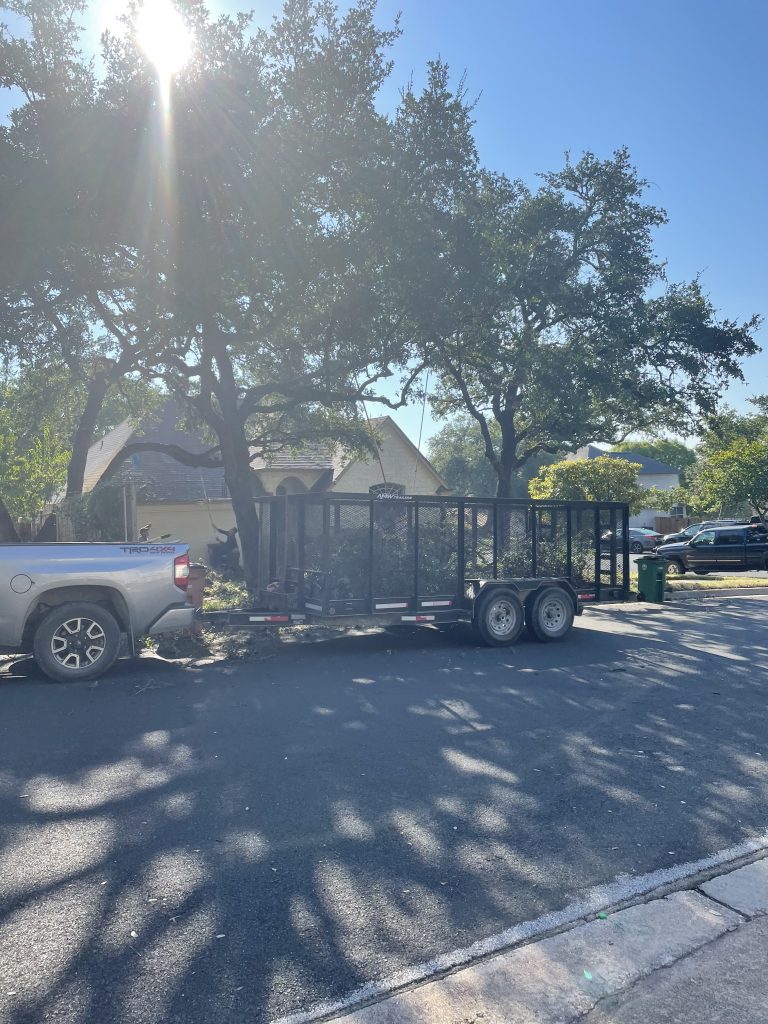 Tree pruning is an effective service to encourage healthy growth in your trees. Intended to cut away any dead, diseased or infested branches and leaves, pruning removes any unwanted parts. It means that the tree can focus its nutrients towards the areas that need them and regrow stronger, in the areas of poor health. When done with the right techniques, this can be the very best service you give your tree. For both functional and aesthetic pruning, you can put your faith in Kyle Tree Trimming.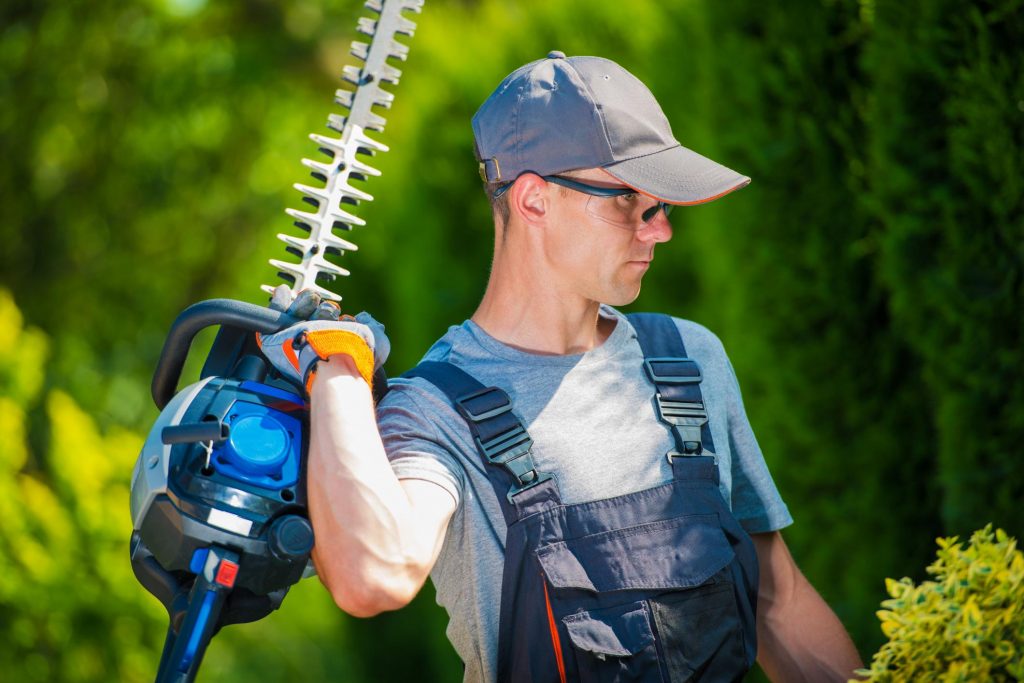 "I had planted some new samplings into my backyard but was struggling to find the time to care for them. A friend recommended I used Kyle Tree Trimming, a couple of times a week. I gave them a try and let me say, they have been fantastic. They always take their time with my trees, giving each the proper care and nutrients, that they need." – Oscar B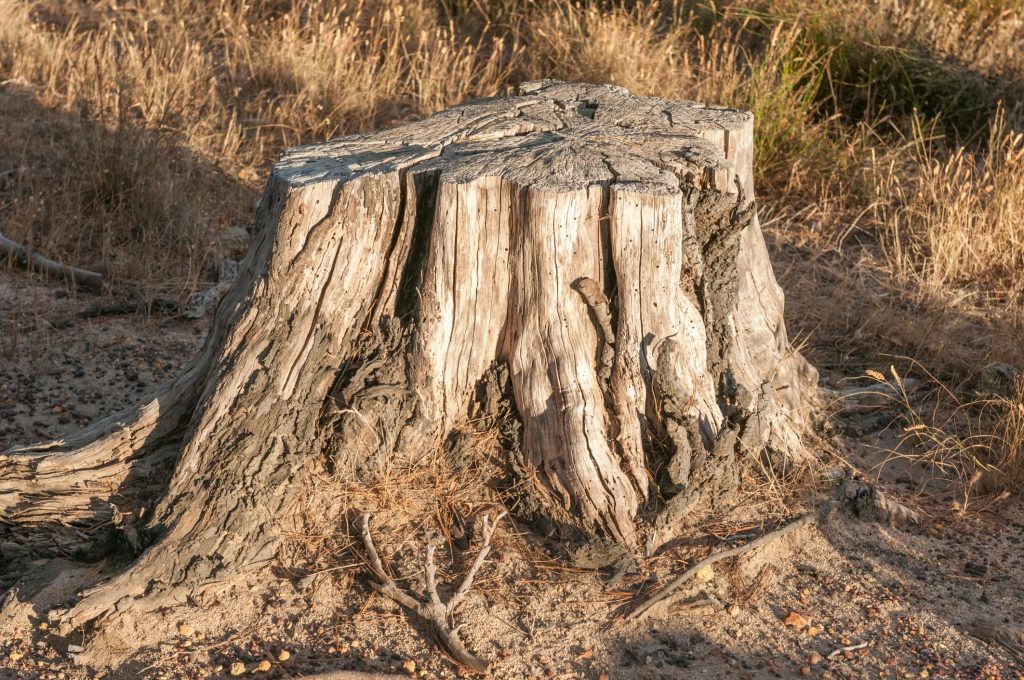 Following any tree removal job you will be left with a tree stump. Stumps look ugly and bring down the value of your property, so for most people, it is important to have them removed. We are more than happy to help you with this through our stump grinding service. Using a professional standard of tools, we will reduce your leftover tree stump to nothing more than wood chips so that you can make use of a clear lawn. We pride ourselves, on our quick but effective service. When you trust us with the task, you know that the job will be done properly, in no more than a couple of hours.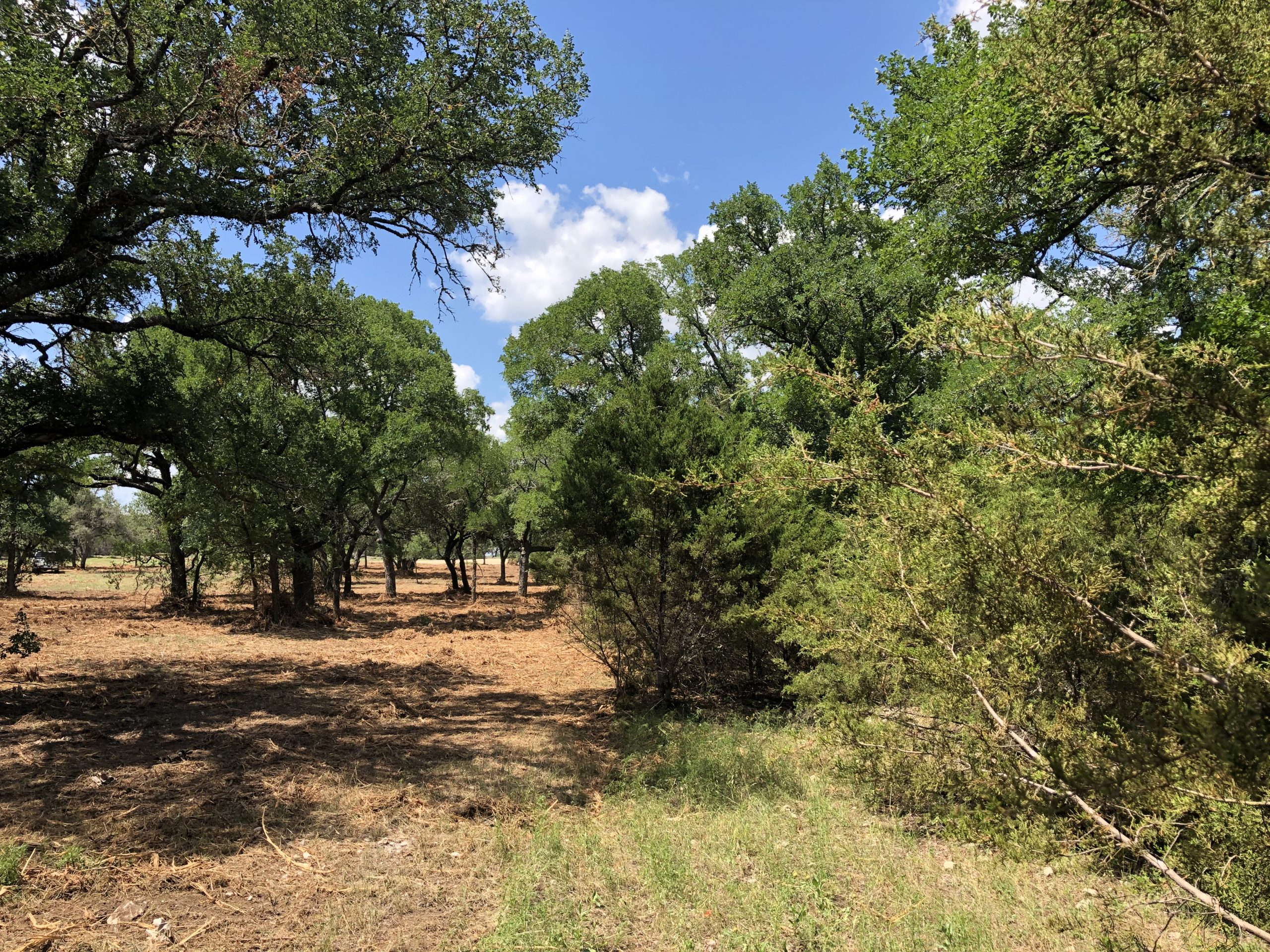 If you are commissioning a new construction project in Kyle, TX on a previously unused plot of land, it could be covered in shrubs, bushes and trees. You can't work with your site until all of this has been cleared completely. In order to be able to get to work right away you should call us at Kyle Tree Trimming. We provide lot clearing services in Kyle, TX and the surrounding areas. And, we do so efficiently and effectively. We make use of industrial grade machinery and tools to get the job done to the highest standards.
"I was expanding my property and wanted to build a barn. There was a lot of shrub and bush growth however, and I needed it clearing quickly. Kyle Tree Trimming helped me out, with their fantastic lot clearing service. They made light work of the foliage, helping to prepare my land for my construction plans." – Joe T
Kyle, TX is a great place to live! It has a small town feel but is close enough to bigger cities like Austin, TX, San Marcos, TX, and San Antonio that you have access to everything you need. Our schools are excellent and we are one of the fastest growing areas in Texas! Known as the Pie Capital of Texas, eating pie in Kyle is a must! Check out the Texas Pie Company on Center Street. Also, Wimberley, TX is a short drive from Kyle. Visit Wimberley for wine tasting and small town charm.
If you have been looking our services for Kyle, TX and thinking, that they would be of benefit to you, we would love to hear from you. Get in contact with us today using the number provided on our website. One of our customer service team members will be eagerly awaiting your call and ready to help you with your tree care needs.